Hey Fashion Honey's,
Welcome to my favorite shopper's binge, "That's So Basic!"! A chic and truly needed post for those of you wondering if your closet encompasses the must needed essentials to get through the most fashionable season of Fall. Check out what my closet is starving for from my fave stores: Zara, Bloomingdales and Saks.Feel free to reflect on what you might need or may be missing from you budoir!
Zara METALLIC SWEATER (
This sweater can be taken from day to night by applying a blazer and tucking in the sweater into your skirt for work and switching it with leggings and thigh high boots for a night cap
)
79.90 USD
Zara TROUSERS WITH SATIN PIPING (
Very sexy pair of pants, not to be taken too seriously
)
79.90 USD
Zara STUDIO COAT (
I love the futuristic feel of this coat! Pair it with a black shirt and black slacks = Workplace Chic!
!)
249.00 USD
Zara V-BACK DRESS (Pair this dress with opaque black hoisery and patent leather platforms and you are surely well on your way.
89.90 USD
Zara SYNTHETIC LEATHER PENCIL SKIRT(Very affordable version of the real leather skirt than can roundup to $150 on average)
49.90 USD
Zara SUEDE COMBINED SHOPPER (I love the suede detailing, it makes the bag so luxe!)
89.90 USD
Bloomingdales:
Citizens of Humanity "Avedon" Skinny Jeans in Axel Wash
$198.00
C by Bloomingdale's Cashmere Round Neck Cardigan
Reg $148.00
Sale $118.40
Brooks Brothers Non-Iron Spago Wide Stripe Dress Shirt with DOW XLA™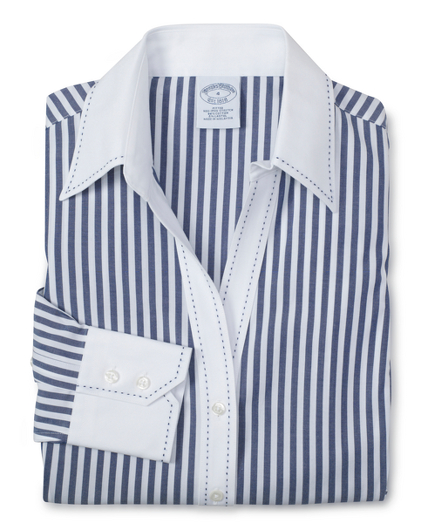 Burberry Reversible Cape
Well Ladies, thats all for now! Stay tuned next month for my next top 10 fashion must basic must haves!